Professional Tie Dye String
Professional Tie Dye String
The only string you will need for tie dying. No more rubber bands or sinew, this string will hold all  your pieces together and come off easily. Does not bleed or transfer, this polyester twisted string is exactly what you need to tie up all your pieces.  A hard tug will break the string when you're masterpiece is complete, and ready for the next one.
Each spindle is 1000ft long.
Customer Reviews
09/12/2022
Julie H.
United States
I love this string!
It's the best I've found and I just want the best <3
07/26/2022
Jakob R.

United States
Fast shipping
Shipped quick, good product.
02/25/2022
Derek R.

United States
Best quality and value for kite string
This is the perfect kite string for tie dye. You guys nailed it. Thank you!
11/21/2021
Jeremy F.

United States
farm out and right arm!!
Came highly recommended. Showed up fast. Can't wait to try it. Thanks guys!! I will do it again soon.
04/28/2021
Tami D.

United States
Perfect string !
Love it ! Ordered 5 the first time and 15 the second time . Just wish I had remembered to use my code from the first order to get free shipping on the second ! :)
04/22/2021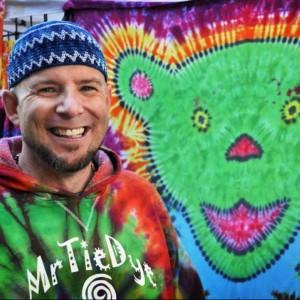 CE
Carl E. McClellan

United States
Awesome String!!
I have been using kite string since Jeremy and Zack showed me how about 7 years ago and have tried many brands. Recently, I saw this listed on Dharma's site and bought some to try out and I absolutely LOVE it!! It is much thinner than any I have found, and just as strong or stronger as any of the others. Since it is thinner, the dye does not travel along it like some other brands. I gave this 5 stars because 'Two Thumbs Up' was not available. So, take it from MrTieDye ~ skip the kite string and get yourself some Tie-Dye String!! You will thank me later. Peace ✌️